Whether you're an outdoor adventurist, an avid shopper or a self proclaimed foodie, there's an experience for everyone in this Southern California oasis. Soak up the endless sunshine and fill your itineraries with these must-see activities in Greater Palm Springs.
OUTDOOR ADVENTURE
PALM SPRINGS AERIAL TRAMWAY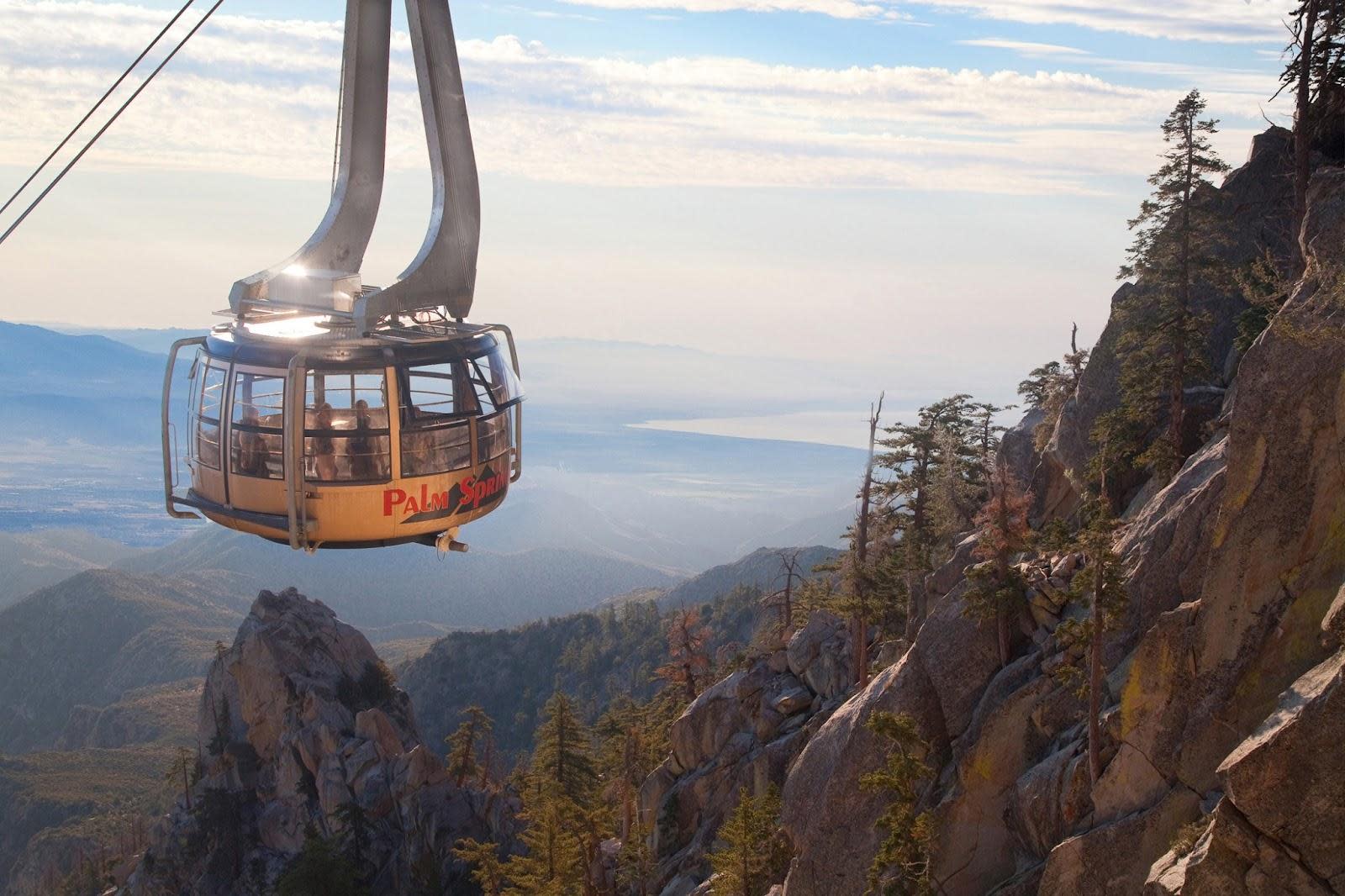 Take a ride on the world's largest rotating tramcar to the 8,516-foot Mountain Station at the Palm Springs Aerial Tramway. Enjoy over 50 miles of hiking trails, take in jaw-dropping views of the entire Coachella Valley, explore the history museum and be sure to grab a souvenir from the gift shop before you leave! And, if after all that exploring you've worked up an appetite, you're in luck. Grab a bite to eat at one of two dining options offered.
THE LIVING DESERT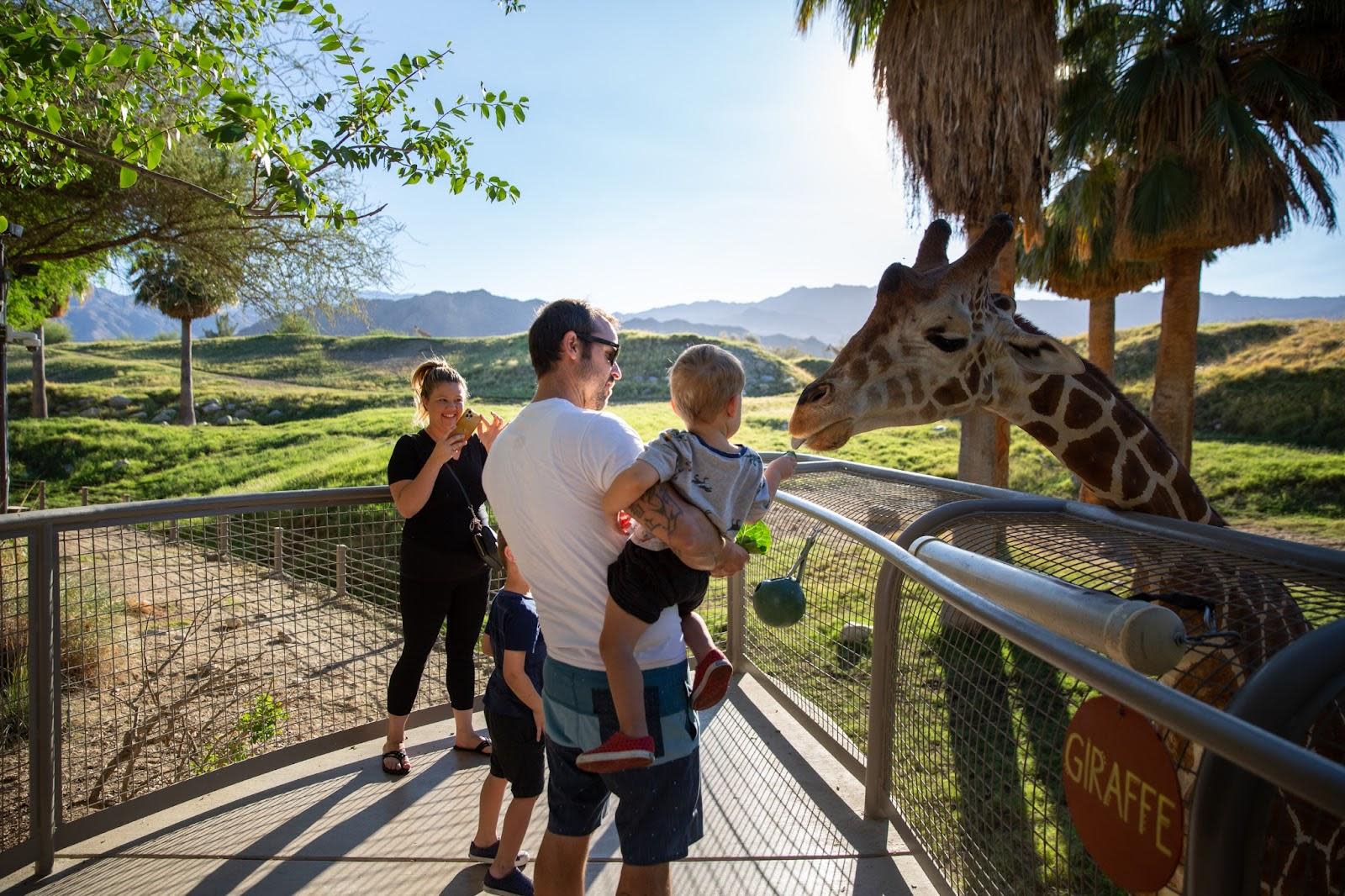 The Living Desert is home to over 500 animals representing over 150 species. Fill your morning or afternoon here by feeding a giraffe, petting the goats, riding on the carousel and walking among the wallabies at the Australian Adventures exhibit. Also, be sure to stop by and say hello to the zoo's newest residents, Jaali and Nia, two African black rhinos who now call the Rhino Savanna exhibit their home.
JOSHUA TREE NATIONAL PARK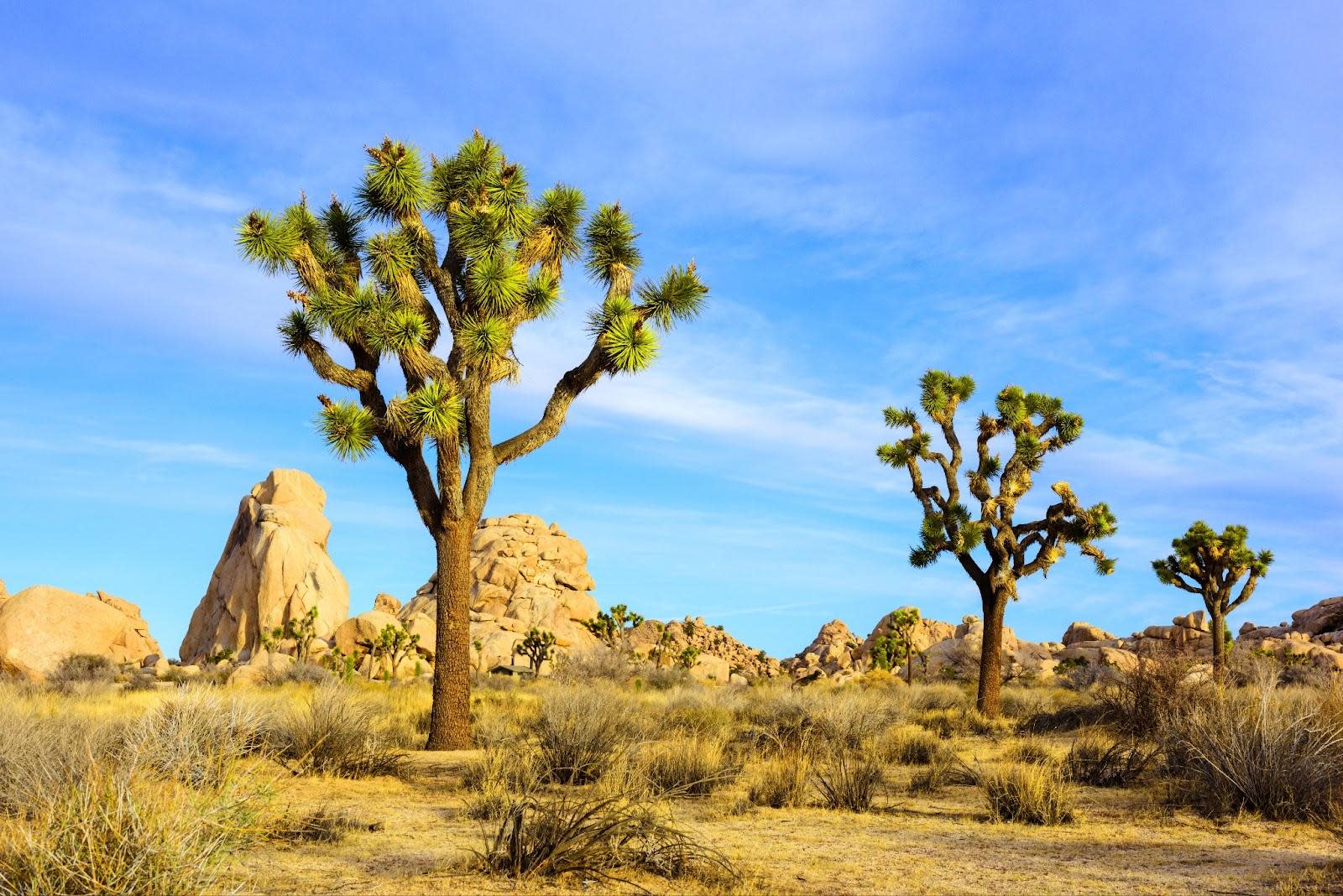 Take a day trip to Joshua Tree National Park, where you'll find yourself in the midst of thousands of these otherworldly trees that look like they're straight out of a Dr. Seuss book. Take a scenic drive through the park, hit the hiking trails and journey through the vast desert landscape and gigantic boulders or spend the night camping beneath the bright stars.
HIKING & GOLFING
Greater Palm Springs is also home to more than 1,000 miles of hiking trails and over 100 renowned golf courses. Explore these top hiking experiences and golf courses for ideas and inspiration.
SHOPPING
EL PASEO SHOPPING DISTRICT

The El Paseo Shopping District located in Palm Desert, spans nine blocks, offering over 300 shops from high-end retailers to local boutiques and features more than a dozen restaurants from quick bites to fine dining.
THE RIVER AT RANCHO MIRAGE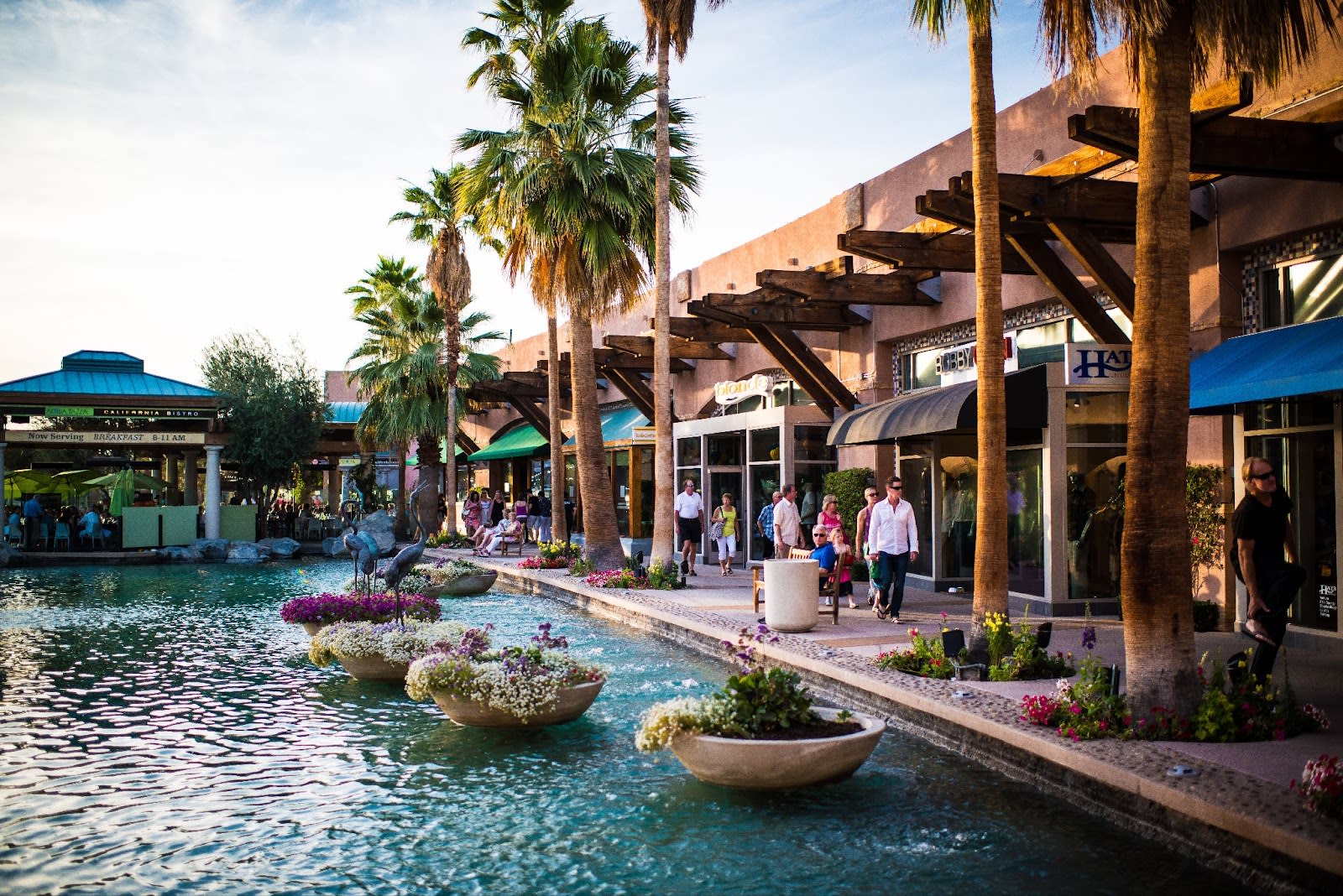 The River at Rancho Mirage is another must-see premier shopping and dining location. Spend the day shopping and dining at familiar favorites, or, catch a movie at Century Theatres and test your skills at Escape Games at the River.
OLD TOWN LA QUINTA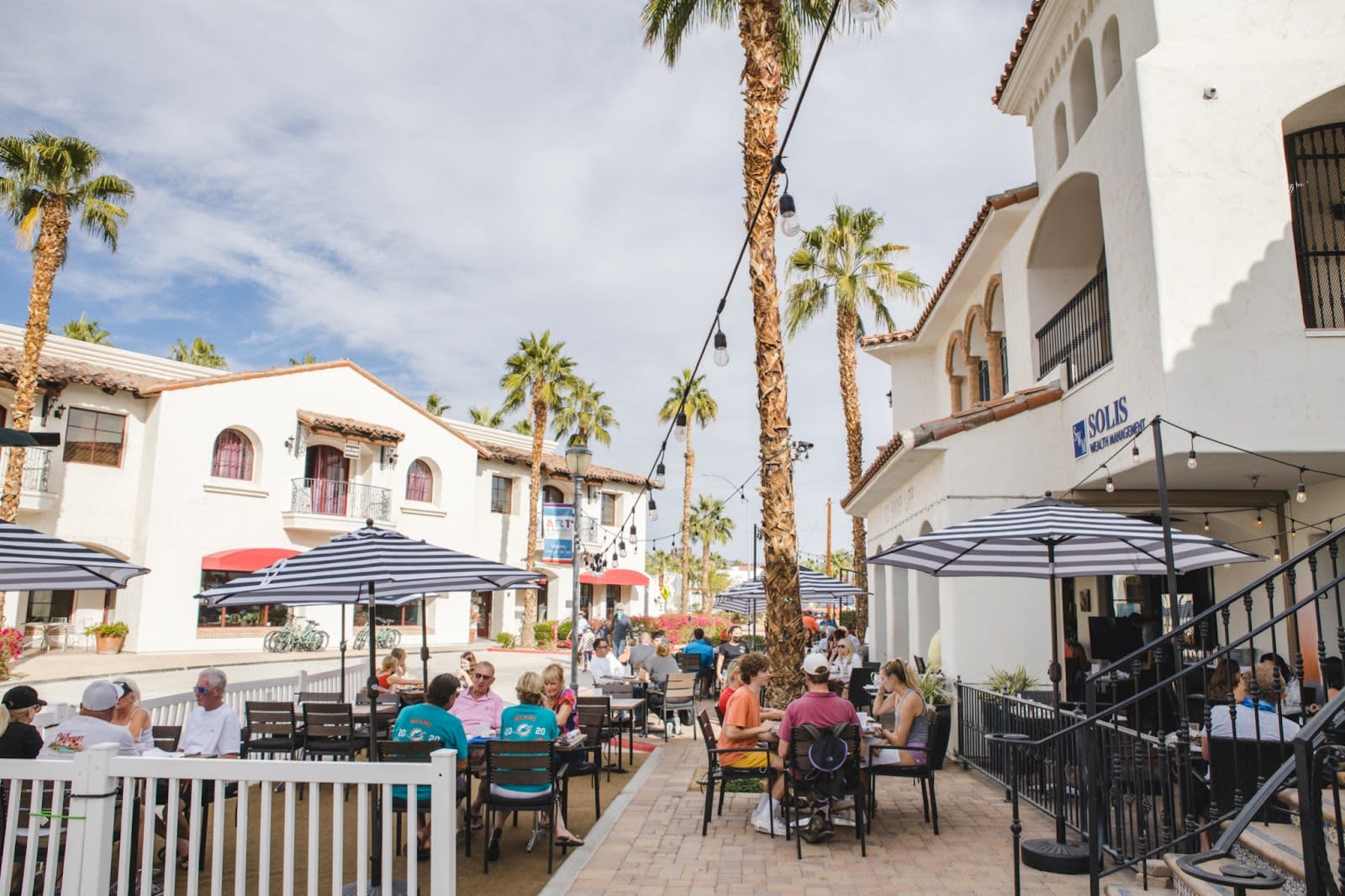 Photography by Mel Bell Photography
Old Town La Quinta is a vintage lovers' paradise. This historic village features an incredible collection of unique boutiques, restaurants and fun foodie finds like NitroInfusions, a local ice cream shop that uses liquid nitrogen to create over 30 flavors.
DINING SCENE
GRAB A DATE SHAKE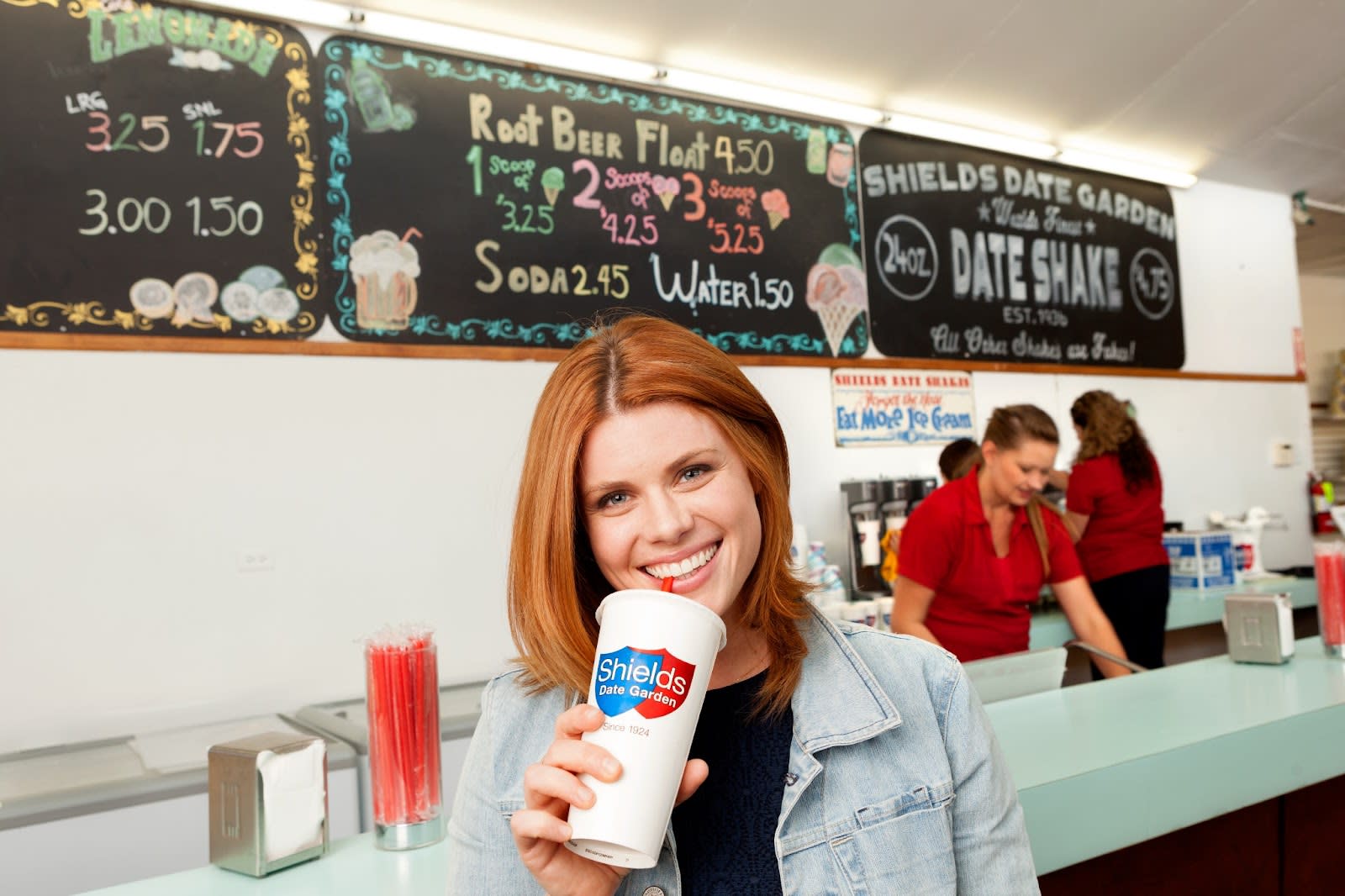 Speaking of fun foodie finds, a date shake from Shields Date Garden in Indio is a must-try! Their shakes are made with locally grown dates and you can actually stroll through the gardens of date palms while you're enjoying one.
DINE WITH A VIEW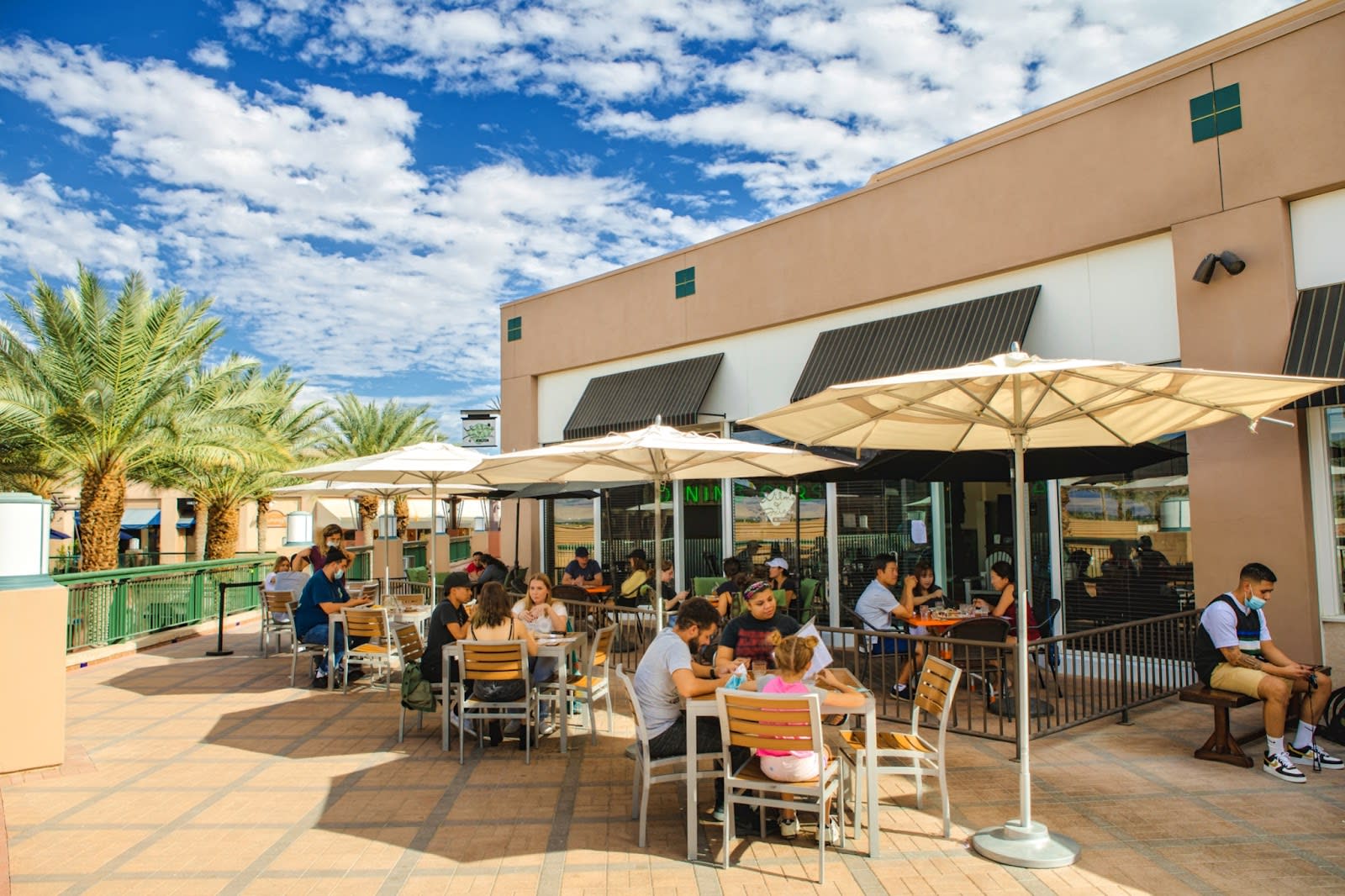 There are many more unique foodie finds throughout Greater Palm Springs but the views you can experience while dining are just as celebrated as the food itself. Be sure to dine at a few restaurants with amazing views during your visit.
ART & HISTORY
PALM SPRINGS ART MUSEUM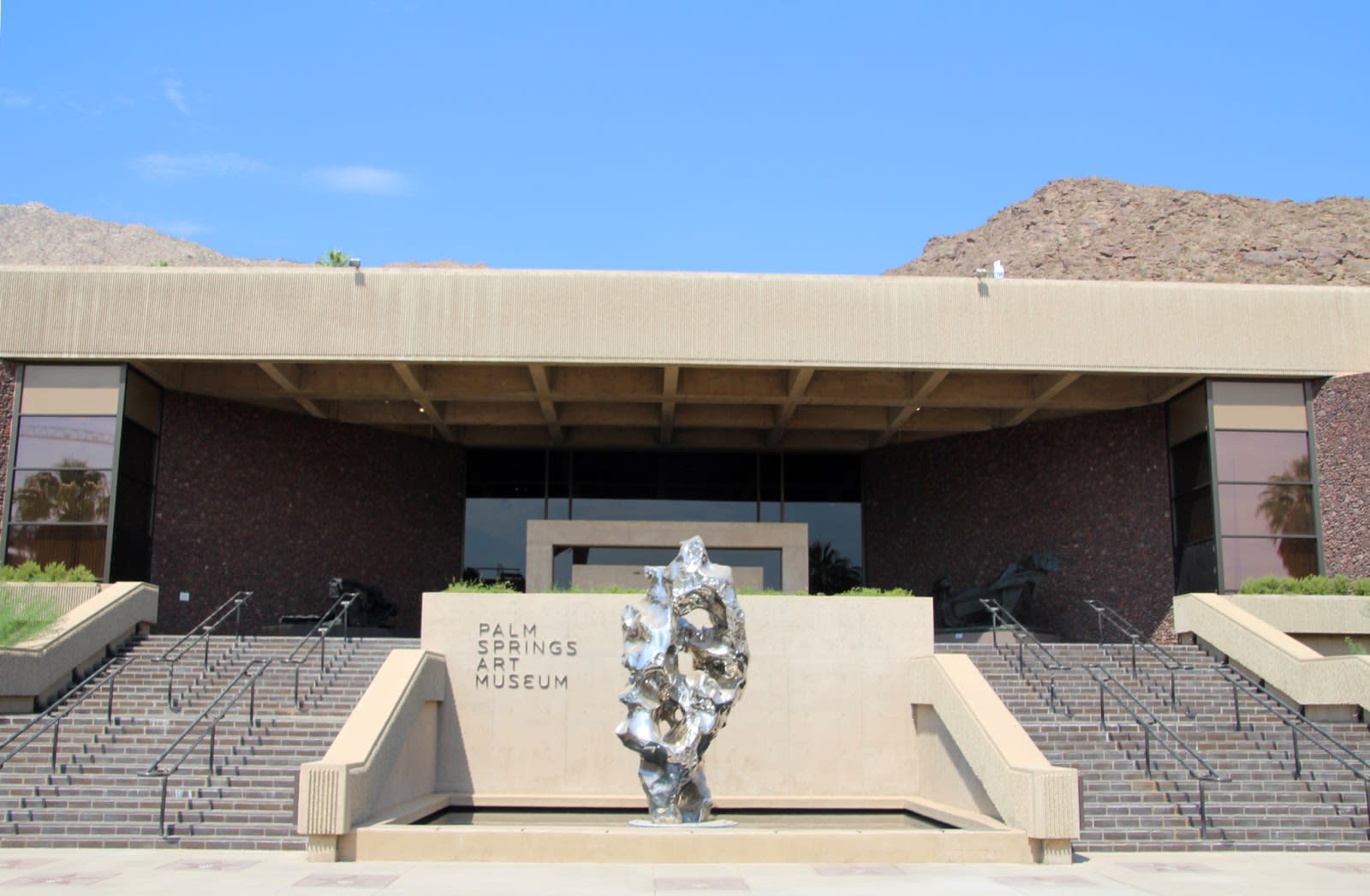 The Palm Springs Art Museum is located in the heart of Downtown Palm Springs with the stunning San Jacinto mountains as its backdrop. The museum houses over 12,000 objects of modern and contemporary art and showcases examples of mid-century modern architecture throughout. The exhibits rotate out regularly and their famed Annenberg Theater offers events and performances throughout the year.
PALM SPRINGS AIR MUSEUM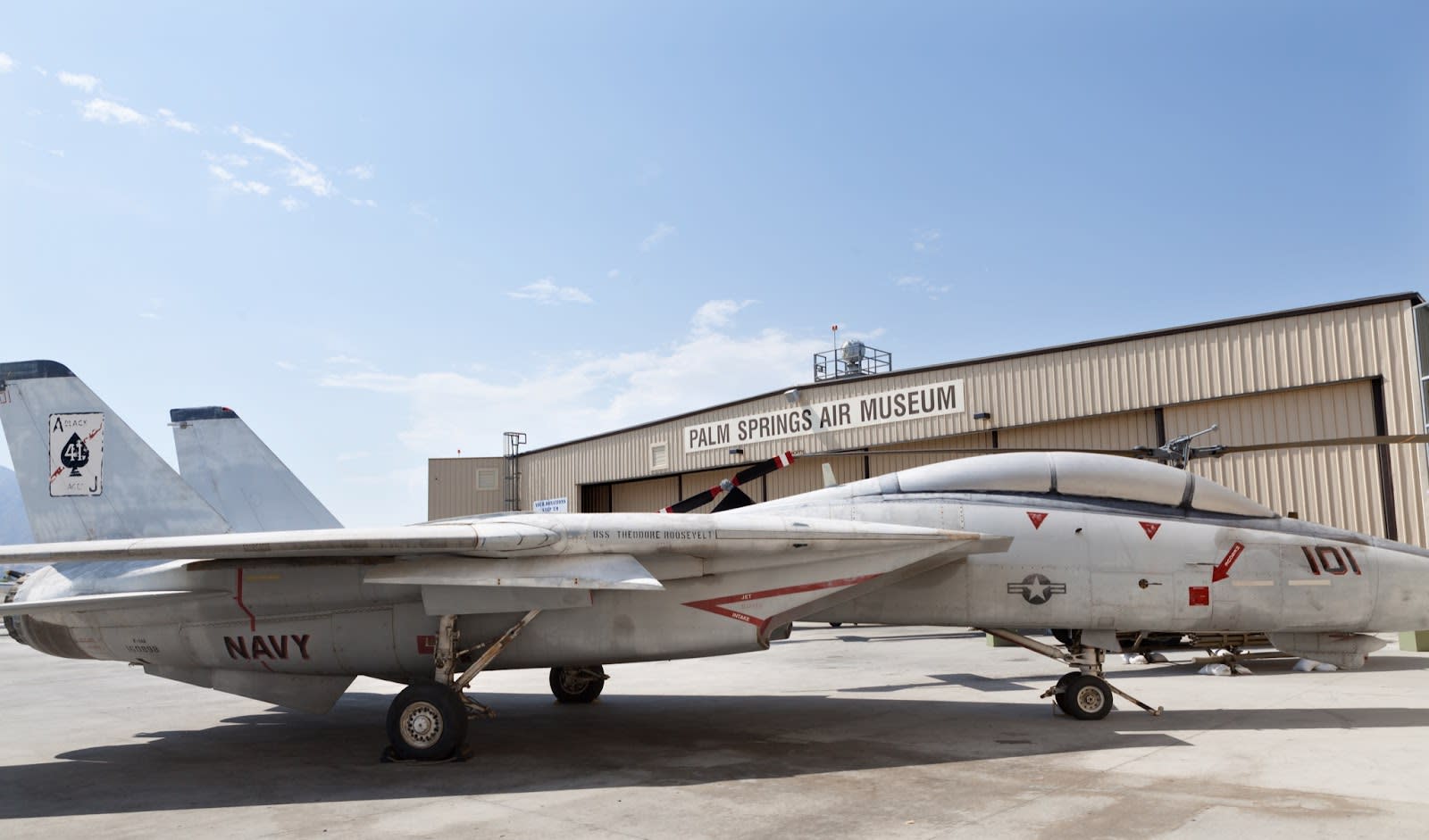 Find one of the world's largest collections of vintage aircraft that date back to the WWII, Korea and Vietnam era at the Palm Springs Air Museum. The museum is a fun activity for the whole family to experience and kids under 12 are free. Warbird rides are also available on weekends!
SUNNYLANDS CENTER & GARDENS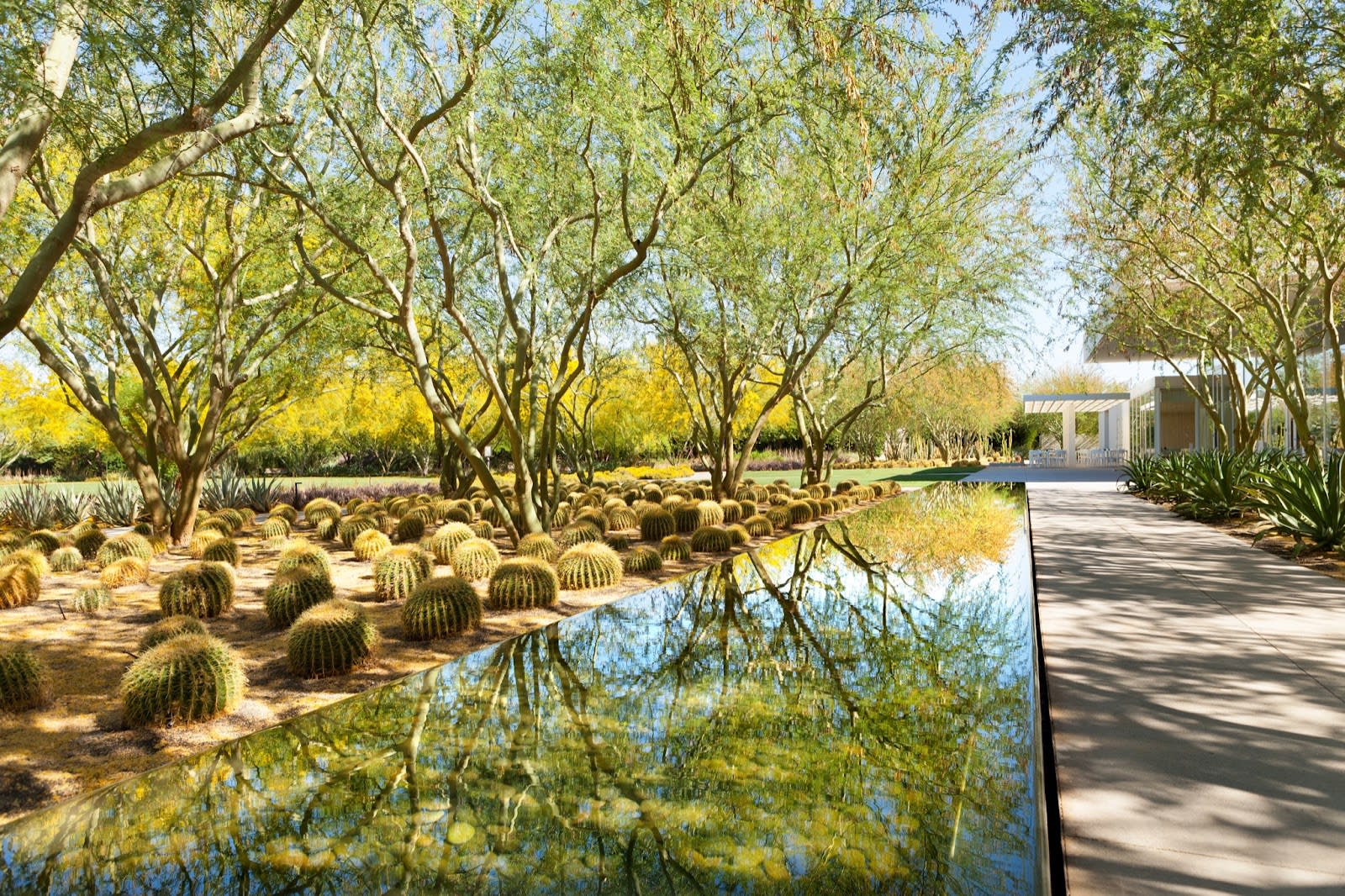 The historic Sunnylands Center & Gardens, which has been visited by several U.S. presidents and world leaders, is free to visit and is a 200-acre estate with a nine-acre beautiful garden with walking paths to stroll through. Visitors can tour the home and its rotating exhibits and learn of the attraction's meaningful history.
PUBLIC ART
This Southern California oasis is also filled with public art installations and wall murals at every turn. Learn a bit about the history and culture that runs throughout each of the nine cities by exploring public art in Greater Palm Springs.
SPA & WELLNESS
SOAK IN THE HOT SPRINGS
A trip to Greater Palm Springs is never complete without a day relaxing in Desert Hot Springs. Desert Hot Springs is home to a variety of resorts and spas with freshwater hot springs to soak in. One of the most well-known and beloved resorts is Two Bunch Palms, where mineral water flows from a 600-year-old natural spring. Palm and tamarisk trees enclose the property, making it a secluded and relaxing experience.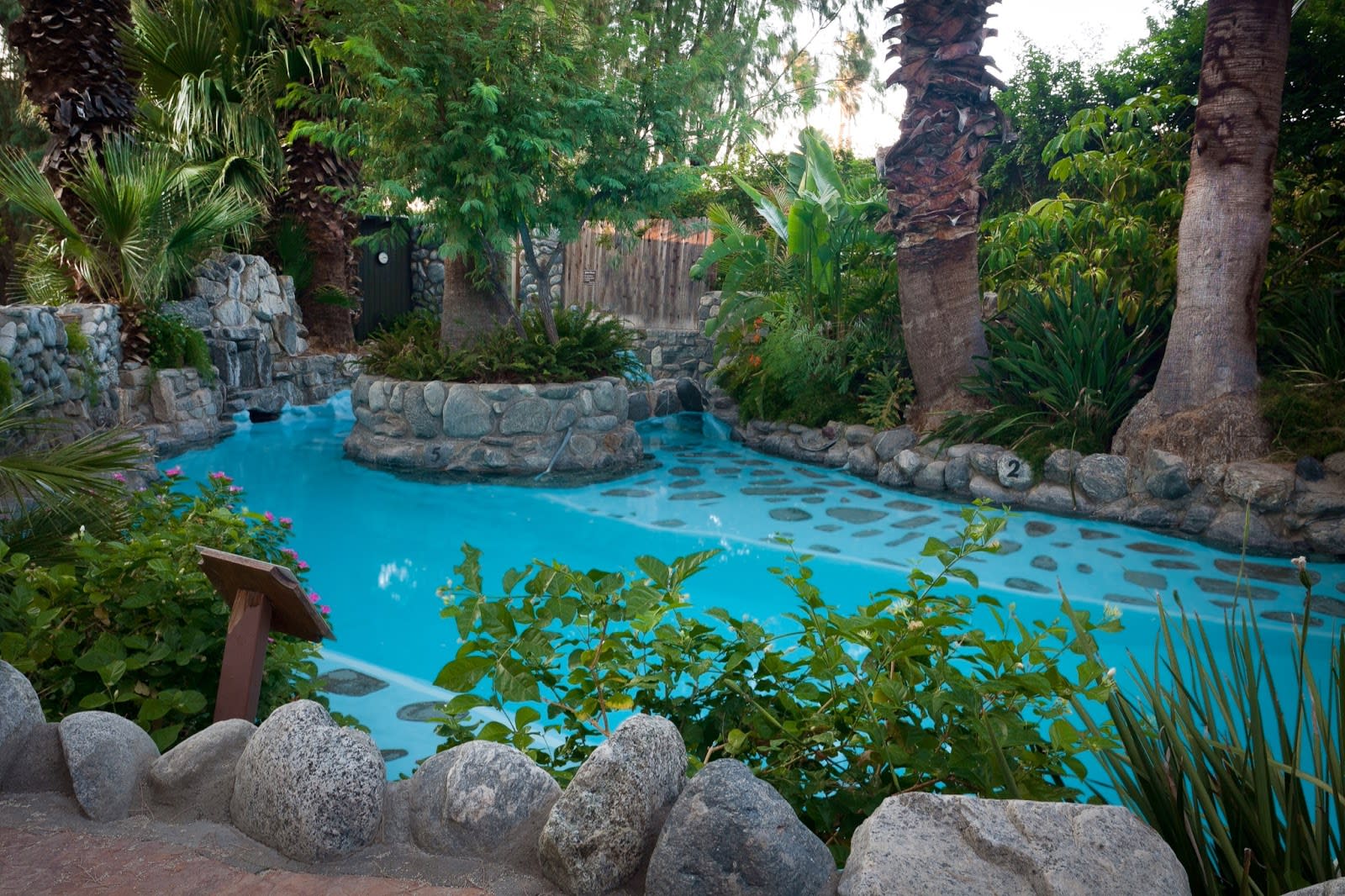 For other relaxing experiences throughout Greater Palm Springs, download the Wellness Pass and receive special discounts and offers on some of the most unique wellness experiences throughout the destination. Top
From history museums to wellness experiences, there is always something new to discover in Greater Palm Springs. Explore more popular and unique things to do beyond this list and see just how much this oasis has to offer.
Visit Greater Palm Springs to find more adventure